by Jund Rian A. Doringo
---
Microscopes are instruments that allow the enlargement of small objects through images, that are very useful to scrutinize even the smallest unit of life: the cell.
Often used in schools as an entry device for students to learn biology, microscopes are a staple to better understand the existing minute life that is not seen by the naked eye.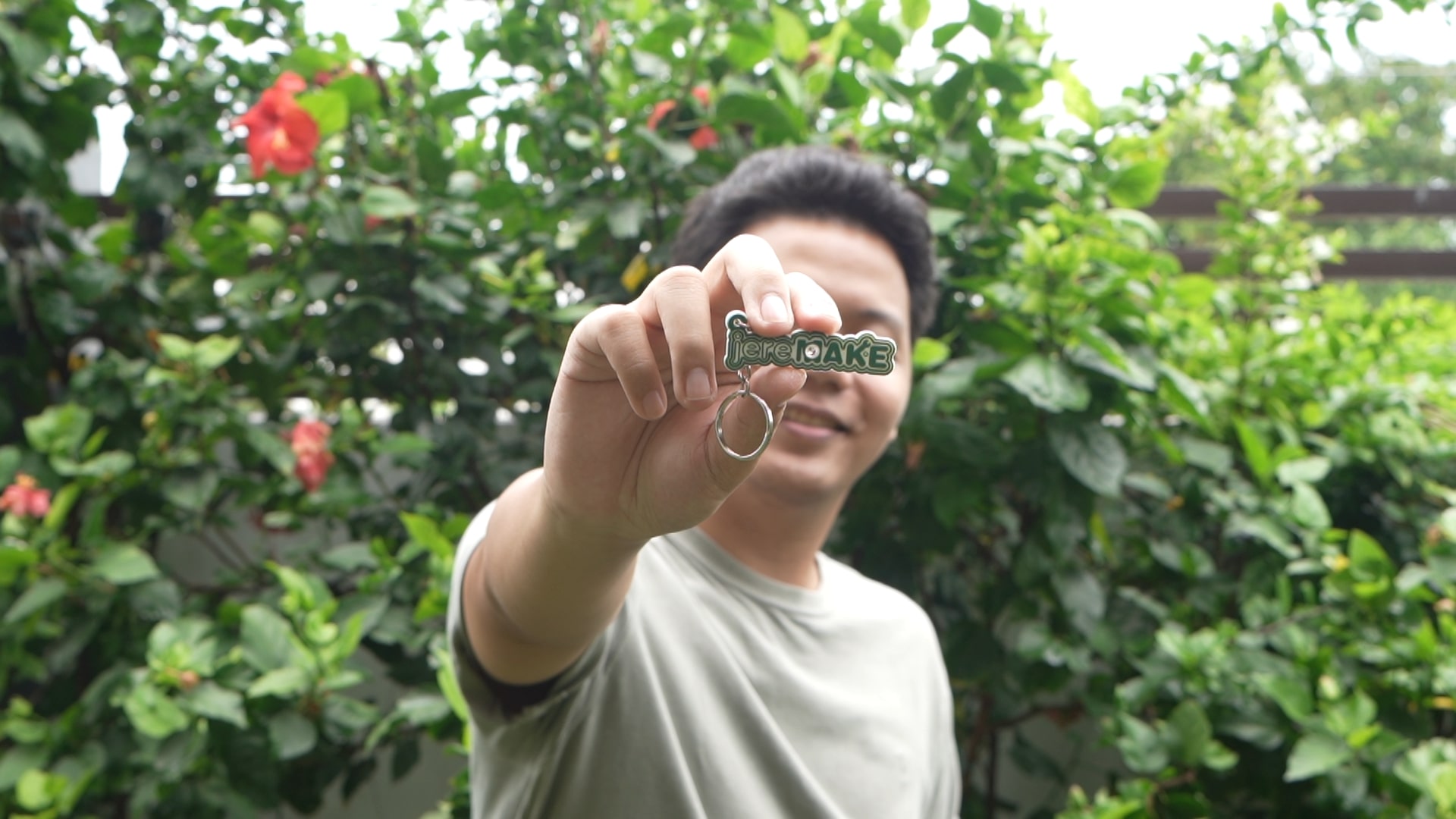 Funded by DOST-TAPI, Make-roscope Keychain is a single-lens keychain microscope designed to be placed on top of the front facing camera of a smartphone or tablet
As the whole world shifted to online learning during the onslaught of the coronavirus disease pandemic, certain tools, such as microscopy, are limited to videos, pictures, and online simulations.
And more often than not, standard light compound microscopes are quite expensive for a common Filipino student to own.
One young Filipino inventor took this predicament to innovate a single-lens keychain microscope designed to be placed on top of the front facing camera of a smartphone or tablet.
This innovation called Make-roscope Keychains became a brilliant, low-cost alternative to a light compound microscope.
Jeremy de Leon, founder of JereMake that is the home of Make-roscope Keychains, is a graduate of Manufacturing Engineering from Mapua Institute of Technology.
"Make-roscope Keychains can magnify samples from 265 to even 400 times," said de Leon.
With Make-roscope's technical and commercial viability, the Technology Application and Promotion Institute of the Department of Science and Technology (DOST-TAPI) funded its pilot production including the acquisition of raw materials, assembly and packaging, distribution, and testing from governing bodies.
Under the Invention-Based Enterprise Development (IBED) Program, the Institute has made the provision of Make-roscopes to target schools, organizations, and institutions in Luzon, Visayas, and Mindanao possible.
Jeremy de Leon is the man behind the Make-roscope Keychains and founder of JereMake
Currently, JereMake has successfully deployed and distributed one thousand units of Make-roscope Keychains all over the country.
"Make-roscope is not just a technical solution to a problem but a market-driven innovation, which we advocate in the Institute," said DOST-TAPI Director, Atty. Marion Ivy D. Decena.
She emphasized that being technically and commercially viable alone may not be enough for a sure-hit commercialization but finding the right market for the innovation is just as important.
"By simply taking a leap of faith by trusting DOST-TAPI, Make-roscope is on its way to entering a new journey towards commercialization," added Director Decena.
Aside from financial assistance, DOST-TAPI has been instrumental to JereMake in networking and building partnerships with other private firms and companies.
"The Institute's comprehensive programs are vital to starting inventors and innovators because we don't have much reputation in the industry yet DOST-TAPI puts a lot of trust in our innovations that slowly through that trust we gain credit in the field," emphasized de Leon.
Together with DOST-TAPI, Make-roscope was able to fulfill the need to develop this kind of technology in the market for the students in particular, especially with the vision of JereMake to provide Make-roscope to every Filipino student.
It also anchors on the enterprise's advocacy to provide an affordable tool for quality education especially in public schools without a fee.
"Adopt this product, raise our quality of education, improve the knowledge of our children without shelling out a lot of money because Make-roscope works," added de Leon.
Students need to experience things to be able to fully appreciate learning, particularly in the microscopic world as they might need to see a cell, for example, to understand how it actually works.
De Leon was initially surprised with the intuitive response of the students with Make-roscope because when students tried Make-roscope for the first time, they needed a learning curve to get used to.
However, when they had access to microscopic specimens or samples, they were able to get first-hand experience of basic microscopy and have integrated the experience with their academics.
Make-roscope Keychains is not just a novelty device or a hobby tool but an educational one that can be compared to the likes of school supplies.
"As we expect Make-roscope to be placed and seen in the local market, we offer programs of assistance in materializing this vision and in making this happen," concluded Director Decena.
De Leon is featured in Tanaw, a publication of DOST-TAPI that recounts the ideals, philosophies, and struggles of Filipino inventors in giving birth to ingenious creations.
For more information, please contact 8837 2071 local 2151, or email This email address is being protected from spambots. You need JavaScript enabled to view it..