by Jund Rian A. Doringo
---
During the second episode of FUTURE FESTIVAL, the Technology Application and Promotion Institute of the Department of Science and Technology (DOST-TAPI) addressed the capacity-building initiatives of the Institute among startups through technology and innovation on 14 June 2022 via virtual platform.
FUTURE FESTIVAL, organized by the Shell Companies in the Philippines, is a series of virtual conferences that gather experts from different sectors in the country to engage key communities.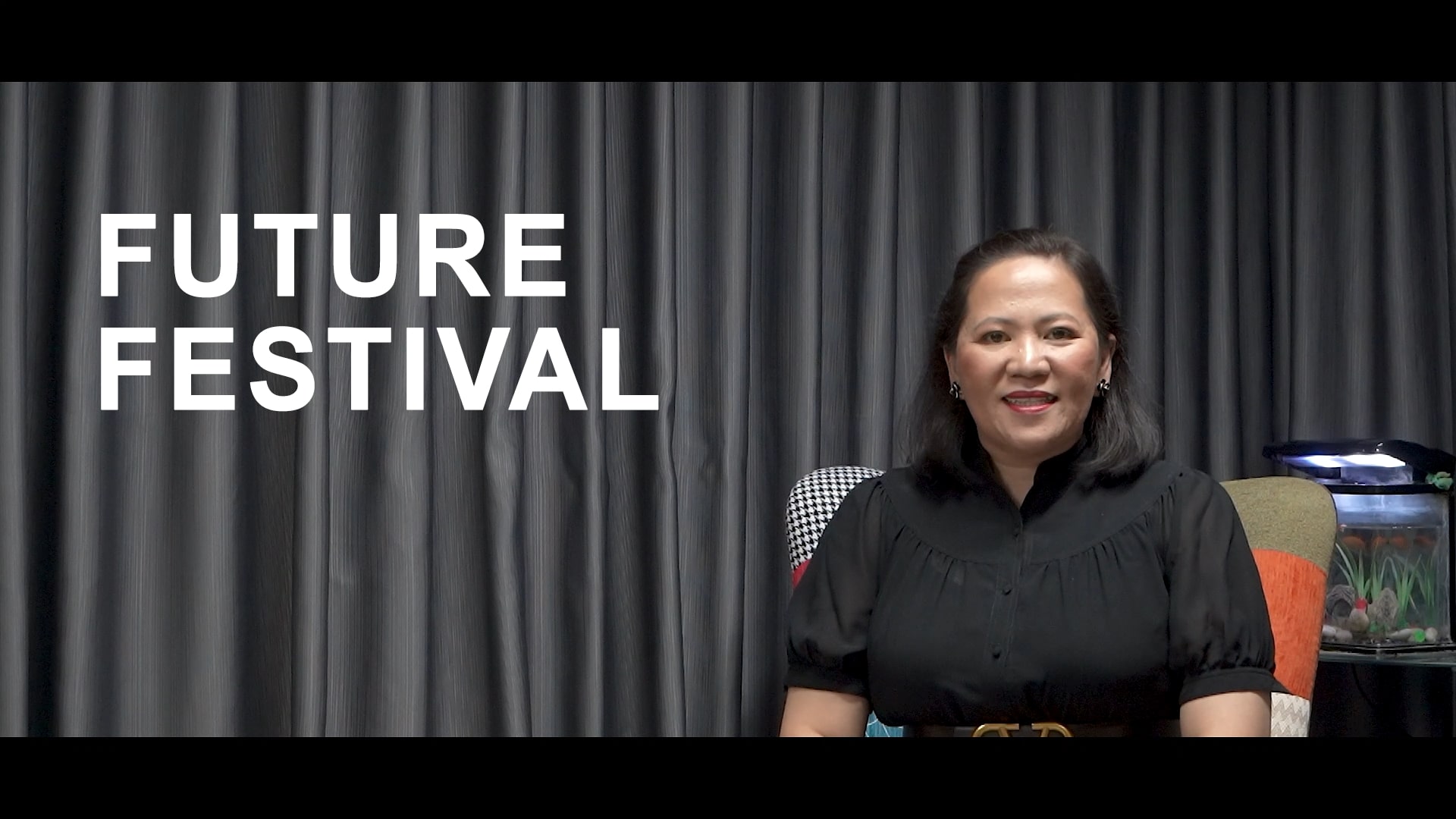 DOST-TAPI Director, Atty. Marion Ivy D. Decena presented the capacity-building initiatives of the Institute among startups through technology and innovation on 14 June 2022 during FUTURE FESTIVAL via virtual platform
The series also aims to build beneficial partnerships, inspire thought leadership and effect changes in policies and plans towards tangible and long-term results.
The second episode of FUTURE FESTIVAL focused on the future of livelihood, particularly a multi-sectoral approach that empowers local economies to power progress.
DOST-TAPI Director, Atty. Marion Ivy D. Decena is hopeful that the contribution of DOST-TAPI that provides support and assistance to the promotion of technology transfer and commercialization, and invention development in the country gives inspiration to the future of livelihood and communities.
"I also hope that this will be the start of our many collaborations in the future to implement enterprise development programs among local entrepreneurs or innovators in the community as part of your corporate social responsibility," added Dir. Decena.
Despite the push and pull on data and statistics, DOST-TAPI's role in developing and contributing to an effective innovation ecosystem through a strong intellectual property rights culture, and financing and support mechanisms to the micro, small and medium entrepreneurs (MSME) has never been more significant through the years.
Startups' clamor in looking forward to innovating product development and new technology development
As an answer to the startups' clamor in looking forward to innovating product development and new technology development, Dir. Decena presented the Technology Innovation for Commercialization (TECHNiCOM) Program.
The said clamor was revealed from the study conducted by IdeaSpace Foundation in 2020.
TECHNiCOM is one of DOST-TAPI's premier programs which provides developmental support to commercially viable innovations through financial and technical assistance.
It also fast-tracks the market readiness of innovations during their pre-commercialization stage for their eventual transfer and commercialization.
Since 2013, the Program has provided a total of approximately 179.4 million peso-worth of assistance to innovators from the academe, technology business incubates, and research and development (R&D) institutes all over the country.
"I am proud to announce that we are one of the first government institutions who believed in the capacity and potential of local startups or spin-offs in science and technology, and provided a wider coverage of assistance in their line-item budget, not only equipment acquisition but also personal services, and maintenance and other operating expenses," said Dir. Decena.
Startups' clamor who tends to walk away from partners or investors who do not share the same vision, who do not deliver their promises, and who demand too much
DOST-TAPI has been increasing the investment in financing viable and emerging technologies of innovative MSMEs and startups including students from 10.9 million pesos in 2015 to 19.2 million in 2021.
This shows the Institute's commitment in intensifying the science, technology, and innovation initiatives and trust for local entrepreneurs to thrive in the local market.
For example, Mr. Pawel P. Rafael of Millennium Toolings and Fabrication Services, one of the beneficiaries of the Venture Financing Program, was given financial assistance to acquire a laser marking machine to upgrade the production capabilities of his business.
The Venture Financing Program accelerates the commercialization of innovative technologies or inventions by providing funding support to intellectual property rights owners and assignees or technology-based startup projects.
"Before the assistance, the company used the conventional method which often has a slow and difficult process. Today, the company's volume of production has increased by at least 20 percent than the usual annual production," emphasized Dir. Decena.
Subsequently in 2017, with close partnership with the Landbank of the Philippines, DOST-TAPI launched the Innovation and Technology Lending (I-TECH) Program which supports the commercial production of patented Filipino inventions as a special financing window that complements the Invention Guarantee Fund.
"Our initiatives have witnessed the commercialization of technologies encompassing multidisciplinary fields in public health and nutrition, education, agriculture and forestry, and the applied sciences, reaching as many beneficiaries across the regions," concluded Dir. Decena.
Esteemed speakers Executive Director Nelly Nita Dillera of the Department of Trade and Industry's Trade Training Center, Director Katrina Chan of QBO Philippines, and Vice President for Corporate Relations Serge Bernal of Pilipinas Shell also shared invaluable insight on how to make Filipino livelihood and communities more robust.
For more information, please contact 8837 2071 local 2151 or email This email address is being protected from spambots. You need JavaScript enabled to view it..