by Jund Rian A. Doringo
---
As part of the Science for the People Book Series, the Science for Business Book was launched on 14 June 2022 at the Eastwood Richmonde Hotel, Quezon City.
Co-authored by the Department of Science and Technology (DOST) Secretary Fortunato T. de la Peña and Technology Application and Promotion Institute (DOST-TAPI) Director, Atty. Marion Ivy D. Decena, the book chronicles the processes to promote technologies and research and development results toward widespread application.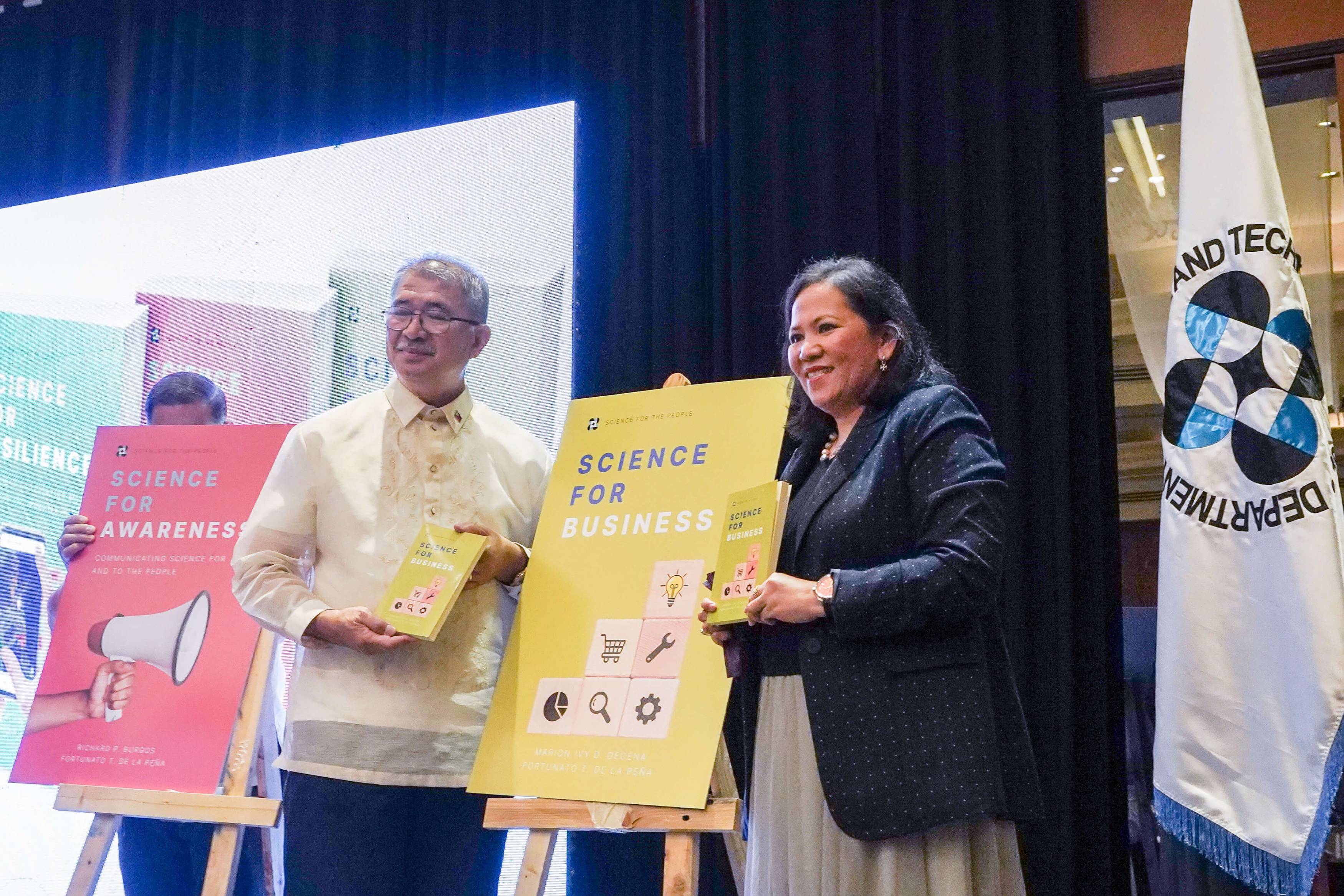 The Science for Business Book is co-authored by DOST Secretary Fortunato T. de la Peña and DOST-TAPI Director, Atty. Marion Ivy D. Decena
"The Science for Business Book is one of the best ways we can offer in order to reach out and inspire as many inventors, innovators, and technopreneurs in the country who are in their journeys toward building their own enterprises," said Director Decena.
DOST-TAPI has corroborated programs of assistance to help Filipino inventors and entrepreneurs in fulfilling a concept prototype, protecting intellectual properties, creating a working model for market and pilot testing, and commercializing technologies.
"Their successes in the fields of agriculture and natural resources, health and nutrition, and advanced engineering and robotics, to name a few, have resulted in mitigating disasters, eradicating malnutrition and public health problems, improving business operations and productivity, and protecting the environment," added Dir. Decena.
The book talks about the framework of innovation, and some scientific technologies that were trailblazers, considered new ventures within a proven space, and successfully commercialized.
It also delves into selected case studies in the Philippines that are currently in the pilot-testing phase and looks at some successful startups funded by the Department for pre-commercialization.
Lastly, it highlights successful adaptors in food, metals, and information and communications technology, and provides an oversight review of the Philippine Technology Transfer Act of 2009.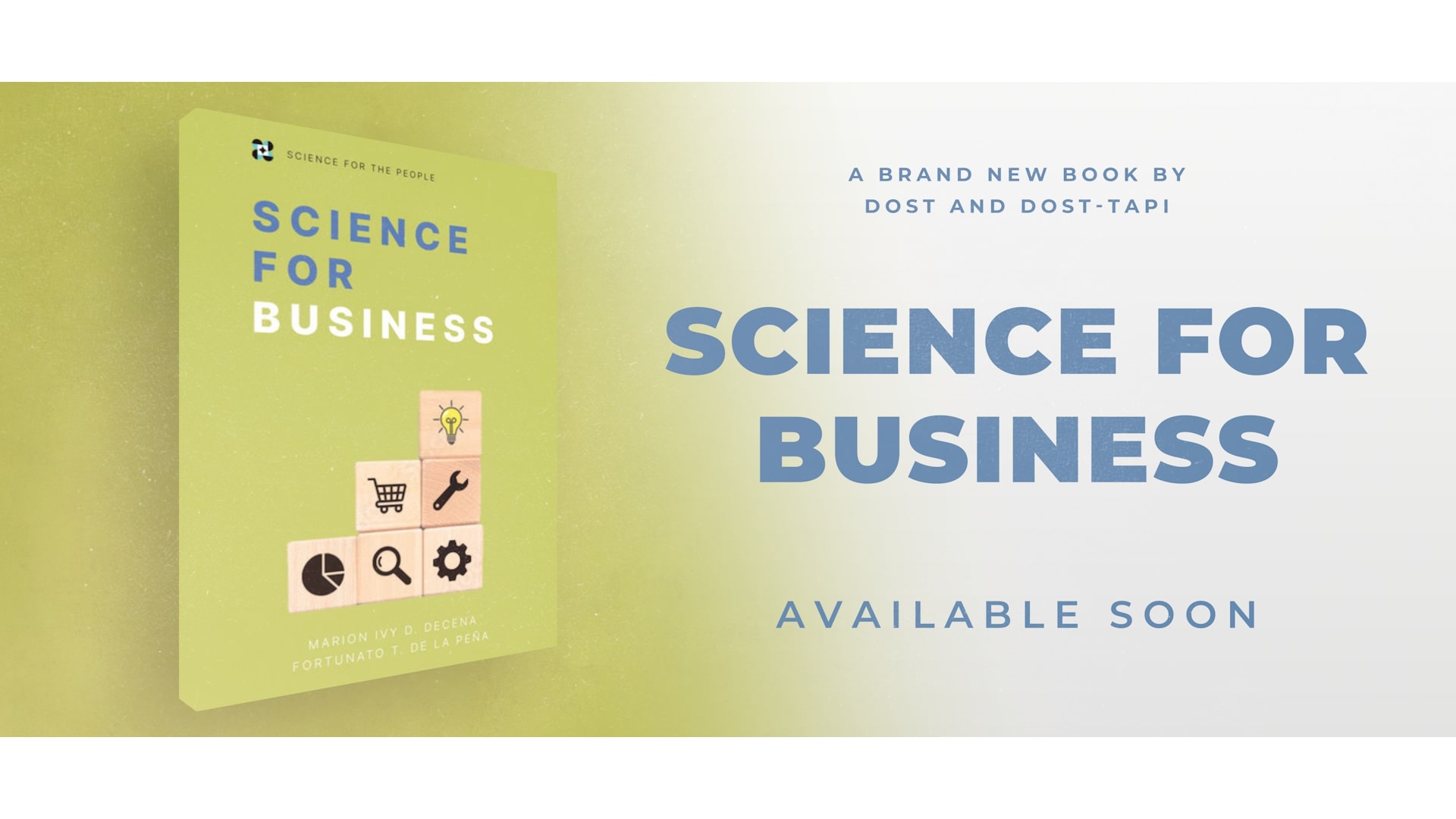 The Science for Business Book will be available very soon
"This book talks about the journeys of our stakeholders through their ideals, perspectives, hardships, battles, and eventual accomplishments in giving birth to that elusive idea in the hopes to encourage others, benchmark their stories, and end up victorious," emphasized Director Decena.
Stakeholders through the persons of Mr. Greg Rasonable Ciocson of the Philippine Nuclear Research Institute (DOST-PNRI) and Mr. Nestor Precioso of TechMatch Asia, Inc. reacted to the book during the launch.
Also launched were the Science for the Arts, Science for Healing, Science for Resilience, and Science for Awareness Books.
The Science for Business Book will be available to the public very soon.
For more information, please contact 8837 2071 local 2151 or email This email address is being protected from spambots. You need JavaScript enabled to view it..