By: Mirielle V. Vacal
---
The National Archives of the Philippines (NAP) conducted a three-day seminar-workshop on "Establishment of the Records Center and Archival Systems" last 13-15 September 2022 at Hotel Dominique, Tagaytay City.
"Through the activity, I was inspired and motivated to fully-establish a highly-functional storage and records area for the Institute that would be beneficial to our employees as well as our stakeholders." said by Ms. Marissa A. Melosantos, AOV - Records Officer.
She also added: the activity is an eye-opener that great things can be done through a systematic approach in records management, systems development and policy-driven initiatives. The knowledge we learned from the activity will be of great help for our ultimate goal to improve DOST-TAPI's records management system.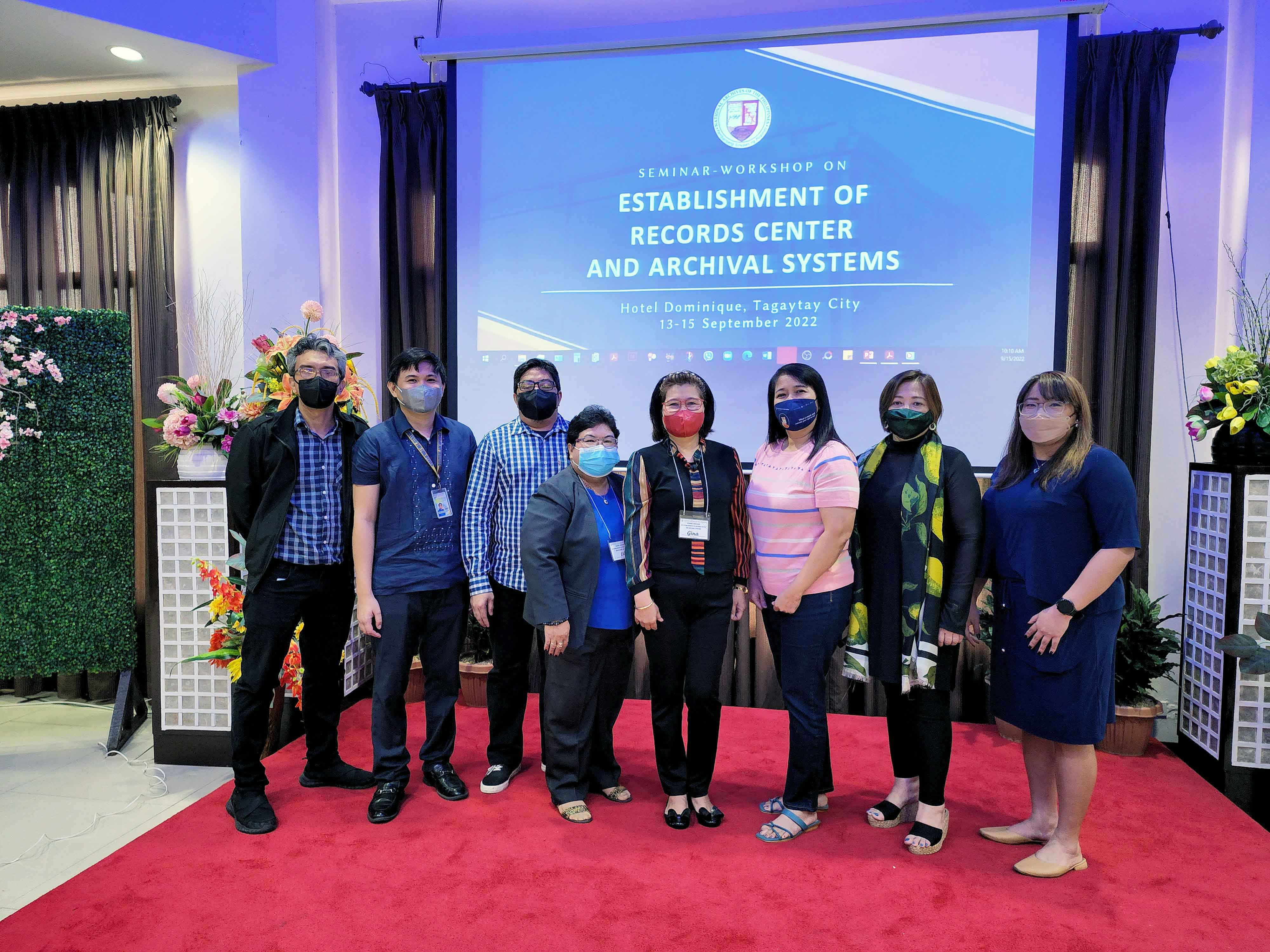 Shown in the photo from left to right: Mr. Amiel T. Pangilinan - Archivist II, Mr. Brixter Joshua D. Caragan - Archivist I, Mr. Von E. Abella - Senior Archivist, Ms. Librada B. Adolfo - Senior Records Management Analyst, Ms. Gina M. Papa - Chief, Training and Information Division, Ms. Marissa A. Melosantos - AOV - Records Officer, DOST – TAPI, Ms. Ma. Teresa A. Pagaragan - Chief, Archives Collection and Access Division, and Ms. Maria Michelle T. Amarillas - Science Research Specialist II, DOST-TAPI.
For more information, please contact 8837 2071 local 2151 or email This email address is being protected from spambots. You need JavaScript enabled to view it..