By Ramon David Castañeda
---
To further its mission of providing opportunities to technopreneurs, the Technology Application and Promotion Institute (DOST-TAPI) conducted a series of writeshops across various regions of the country for the entire month of March. Led by the Applied Communications Unit for Non-inventors (ACU-n), DOST-TAPI launched the writeshop series through TechnoBYAHE—the Institute's branded event to promote its Technopreneurship Programs.
The TechnoBYAHE sessions were conducted in Puerto Princesa City from March 1 to 3; Taguig City from March 6 to 8; Dipolog City from March 14 to 16; and Batangas City from March 22 to 24. Through the campaign, ACU-n was able to receive a total of 32 proposals for the Venture Financing Program (VFP) and the Technology Innovation for Commercialization Program (TECHNiCOM).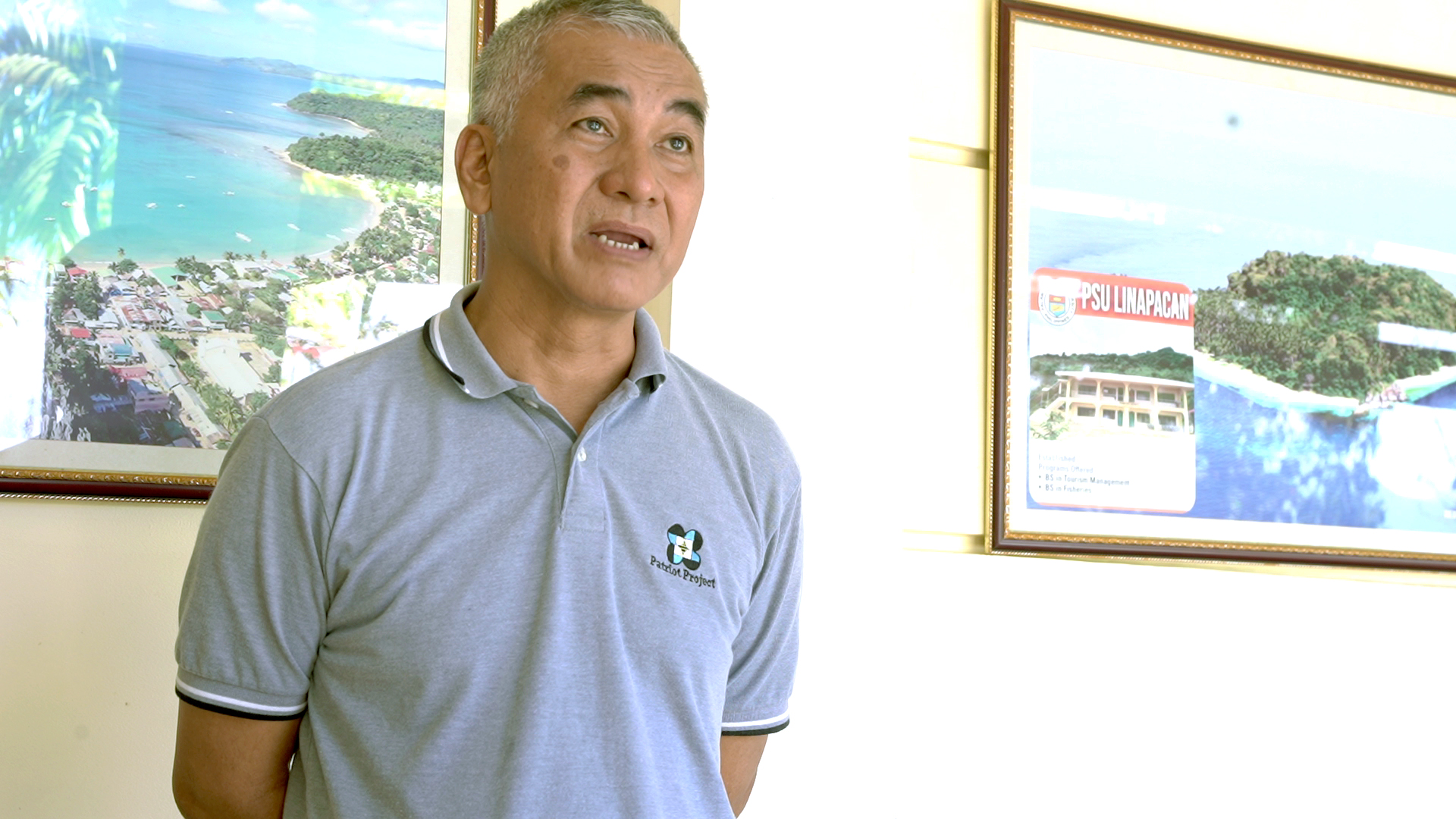 DOST Palawan Provincial S&T Director Engr. Pacifico Sariego III expressed that DOST-TAPI's programs fit the needs of local startups and technopreneurs.
ACU-n head Matthew Bryan Villanueva believes that the value of these workshops is evident when both new and experienced technopreneurs recognize the need for more such sessions.
Indeed, technopreneurs and DOST Regional Office employees agreed on this. Engr. Pacifico "Pyke" Sariego III, DOST Palawan Provincial S&T Director, described DOST-TAPI's programs as a "welcome opportunity for all" as he mentioned that these are not offered by regional offices.
Meanwhile, technopreneur Fheter John Calanday cited that the main problem for startups and technopreneurs are how to start, the resources needed to do so, and getting assistance provided by government agencies such as DOST.
"Alam naman natin na sa panahon ngayon, lahat may cost, may expenses…It's very important na may mga programa na ganito na accessible na ngayon even sa countryside dahil I think maraming technopreneurs ang matutulungan nito," attested Calanday.
But these hurdles can be overcome given the right opportunities and continuous assistance. To this, DOST Zamboanga del Norte Provincial S&T Director Nuhman Aljani envisions that technopreneurs in locales such as theirs cultivate a community focused on innovation in entrepreneurship.
For DOST Zamboanga del Norte Provincial S&T Director Nuhman Aljani, there is a need to affirm that DOST will be there to encourage technopreneurs to continue to upgrade their business operations.
In Metro Manila, DOST NCR Chief Science Research Specialist and current Officer-in-Charge Engr. Romelen Tresvalles affirmed that more MSMEs in the region have the potential to contribute to national development. This is what provincial units also wish to attain. "Ang entrepreneurial [undertakings] na S&T-focused ang magiging driver for continued economic growth," she proclaimed.
With more avenues for technopreneurs around the Philippines to cultivate ingenuity, the responsibility of working toward innovation no longer becomes an endeavor of a lone individual. This, now, can be realized through collective effort.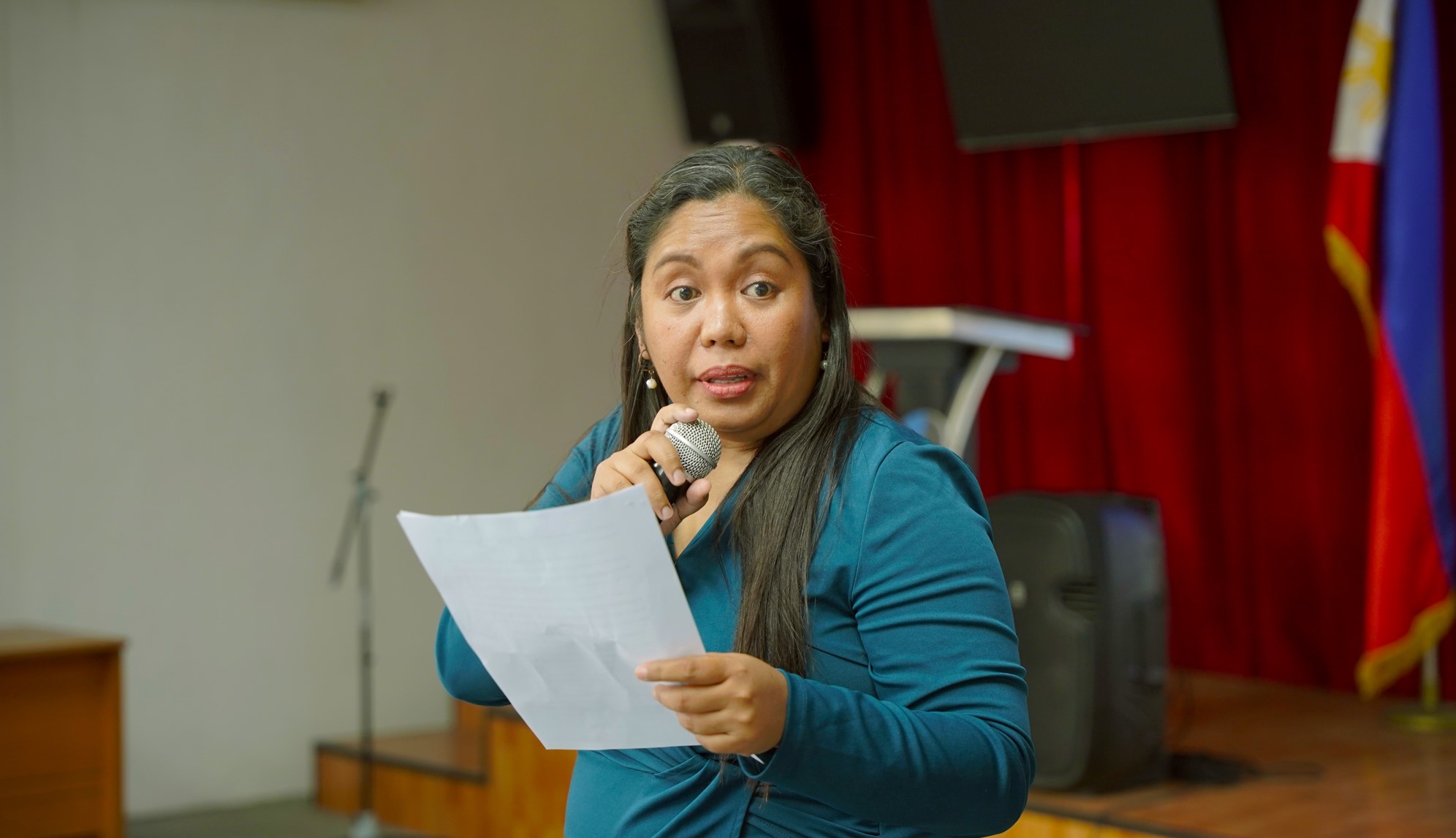 DOST NCR Chief Science Research Specialist and OIC Engr. Romelen Tresvalles emphasizes the need to develop entrepreneurial skills among the youth and then later on influence individuals to explore technopreneurship when they grow older.
And in Batangas City, Engr. Albertson Amante, Vice President for Research, Development, and Extension Services of the Batangas State University, echoes a sentiment that every TechnoBYAHE participant has on their minds: "[W]hat we really intend … with our stakeholders who have participated … hopefully they will have their proposals approved by DOST-TAPI."
Attendees from the CALABARZON station of the TechnoBYAHE writeshop series pose for a group photo.
For those who missed the Call for Proposals for VFP and TECHNiCOM, best to watch out for the next opening. In the meantime, find out more information on the Technopreneurship Programs by visiting http://www.tapi.dost.gov.ph/call-for-proposals.