By Ramon David Castañeda
---
According to data from the World Bank, 42.5 percent of the country's land area as of 2020 is made up of agricultural land. Yet, despite the abundance of opportunities to maximize the country's potential as an agri-superpower, a crisis plagues the industry.
But an emerging technology in the form of GeoMap aims to address the industry's struggles by allowing users to input data and retrieve insights on what to do next. With Project Leader Engr. Raven C. Tabiongan at the helm of this initiative, GeoMap was approved by the Technology Application & Promotion Institute (DOST-TAPI) as its next supported Technology Innovation for Commercialization (TECHNiCOM) project last October 13, 2022, and was implemented on January 3 this year.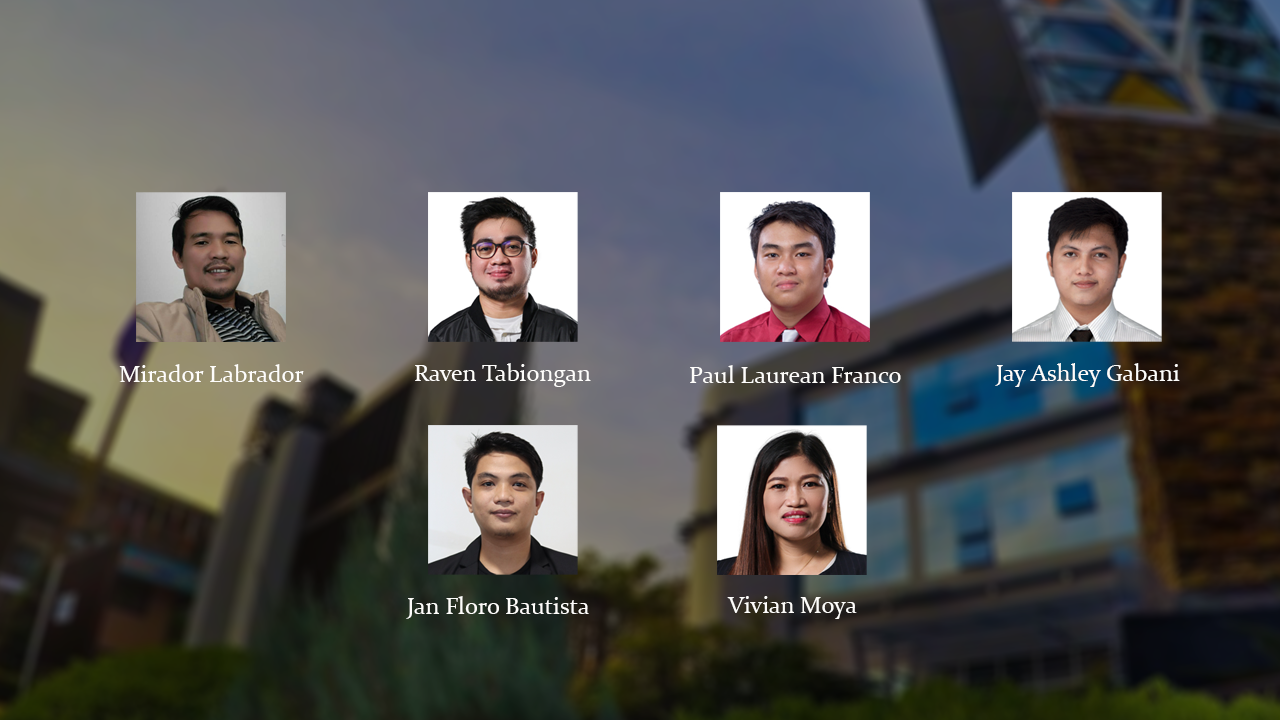 The project team members from Samar State University are dedicated to enhancing the geo-referenced agricultural mapping and geo-spatial information management system for Samar Island.
From the roots
First birthed as the brainchild of Samar State University's Executive Director of Extension Services Engr. Mirador Labrador from a previous funding implementation, "version one" of GeoMap studied the agricultural lands in Samar, which accounts for 34 percent of the island's total land area. After assessing the location, they discovered that the numbers "do not add up"—referring to the abundance of land not translating to high crop production and yields. Because of this dilemma, GeoMap was conceptualized.
Through a group of researchers and engineers, soil analyses and laboratory tests were conducted in identified municipalities within Samar. Eventually, DOST-VIII assessed the project to have successfully attained Technology Readiness Level (TRL) 5. The TRL is a system used to measure the maturity level of a particular technology. This indicates that it has "reached a level of being [a] working prototype" that needs "further improvement to scale up."
Cultivating progress and advancement
Fast forward to 2023, GeoMap has evolved into an online application system that farmers, land owners, farm production owners, and municipal agrarian officers can use. With the app, they could add, edit, delete, update, upload, and download their respective agricultural land data such as crop yields, crop condition assessment, soil chemical properties, and crop suitability.
"They will have improved farm production through GeoMap's built-in features such as insights, data analytics reports, and suggestive algorithms," remarks Tabiongan.
Put simply, from the data that the users will encode into the system, GeoMap will aid in providing interpretations of data and give insights that determine what the next steps should or could be. It can also report on how users are doing based on their land and crop conditions.
Through this system, Tabiongan mentions that GeoMap can help farmers understand important factors such as water, topography, aspect, vegetation, and soil types. This would further allow the system's users to manage scarce resources within their production area in an "environmentally and economically sustainable manner."
Citing how this applies in a real-life scenario, Tabiongan paints a picture, "If a farmer receives timely feedback about their product from various parts of the supply chain, they can identify opportunities…to [better] meet the needs of their customers." This, in turn, also enforces the need for farmers, landlords, farm production owners, and municipal agrarian officers to be business-minded and promotes the vision of embracing smart farming.
Despite this advancement, the online system has ways to go—and its project leader could only envision the many seeds it will plant and sow in the coming years. GeoMap is projected to be the country's "premier frontrunner" in pushing for smart farming and sustainable agriculture in most if not all regions prolific in agri-aqua resources. With the help of multiple innovations such as IoT devices, connectivity technologies, software services, location tracking systems, robotics, and data analytics services, analytical insights may be provided to users.
"We hope GeoMap will make it big in the future….[so that] farmers and agricultural industry stakeholders can both deal with the current economic, political, and environmental challenges and ensure the sustainability and development of the country's agricultural [industry]," Tabiongan ends.