by Jund Rian A. Doringo
---
The year 2020 witnessed how the spread of a novel virus has seemingly put the world on hold while creating a change on how people live on a day-to-day basis.
With much restrictions implemented on physical transportation and social gatherings, the coronavirus disease (COVID-19) pandemic has altered most business transactions, leaving some industries in the brink of bankruptcy.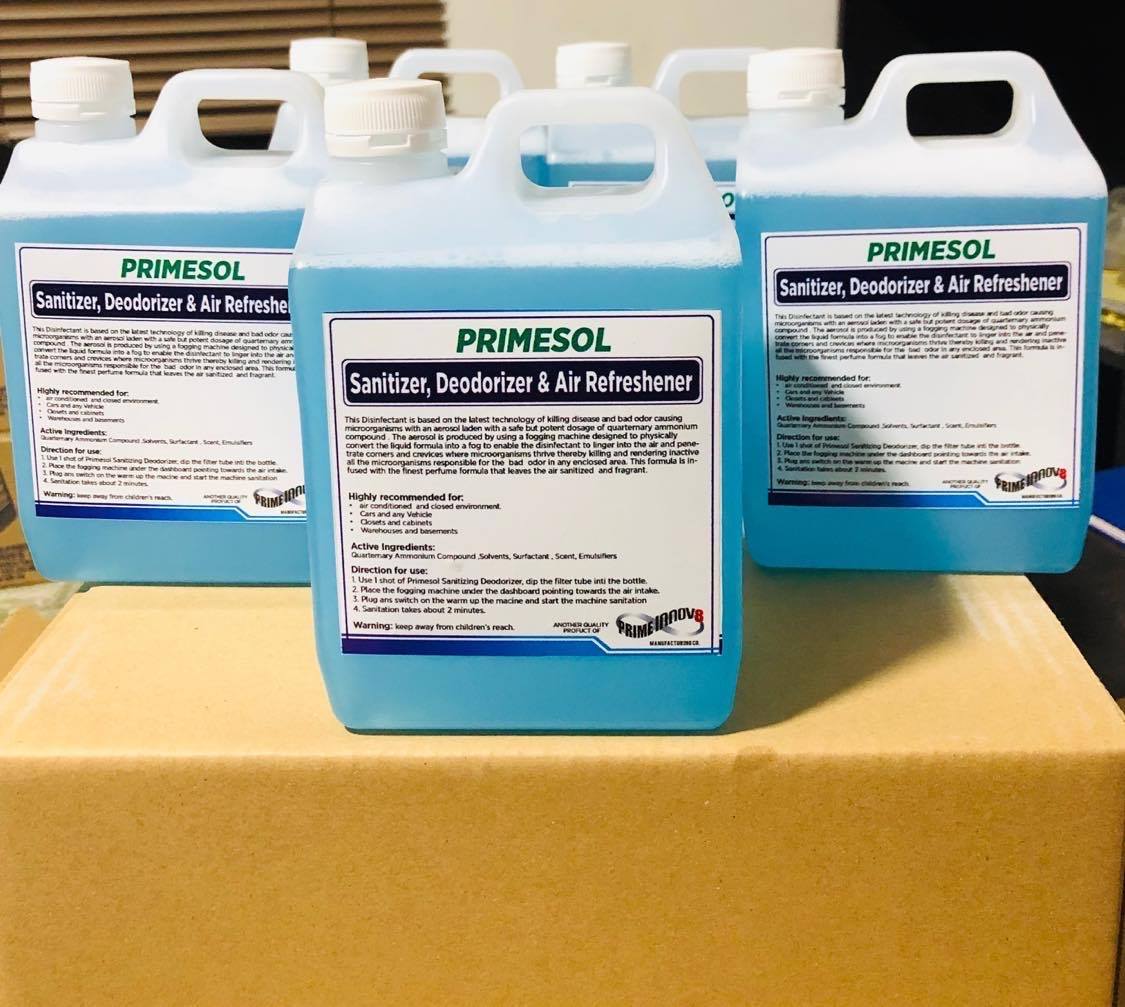 Prime Innov8 Manufacturing Co., which manufactures disinfectants, is one of the beneficiaries of LIGTAS COVID-19 in 2020
As a response to this, the Technology Application and Promotion Institute of the Department of Science and Technology (DOST-TAPI) gave rise to a special program which aims to help micro, small, and medium entrepreneurs (MSME) who have COVID-19-related products or technologies.
The Level-up Innovation Government Support for Technologies against the Spread of COVID-19 or LIGTAS COVID-19 provides financial assistance to qualified MSME to acquire raw materials for the production of relevant products against the spread of the deadly virus.
The Program is in line with the Philippine government's Bayanihan to Heal as One Act which liberalizes the grant of incentives for the manufacture or import of critical equipment or supplies related as a response against COVID-19 emergency.
The assistance provides as much as one million pesos per proponent provided that the proponent shoulders at least 30 percent of the total project cost.
In 2020, six projects were given financial support with an approximate total of eight million pesos.
The LIGTAS COVID-19 Program is accepting project proposals for 2021.
For more information on the LIGTAS COVID-19 Amended Guidelines, please visit https://drive.google.com/file/d/1Vr9SMO_tlgaofd9YZlgW6J6z2SAiwWVA/view or contact 8837 2071 local 2157 and email This email address is being protected from spambots. You need JavaScript enabled to view it..