by Jund Rian A. Doringo
---
During the virtual call for entries of the 2021 Regional Invention Contest and Exhibits (RICE) on 14 April 2021, the Technology Application and Promotion Institute of the Department of Science and Technology announced the extension of the deadlines for submission in Regions CALABARZON, MIMAROPA, V, National Capital Region, and VI.
RICE is an activity which recognizes the ingenuity of local inventors and researchers in the country through a form of a friendly competition.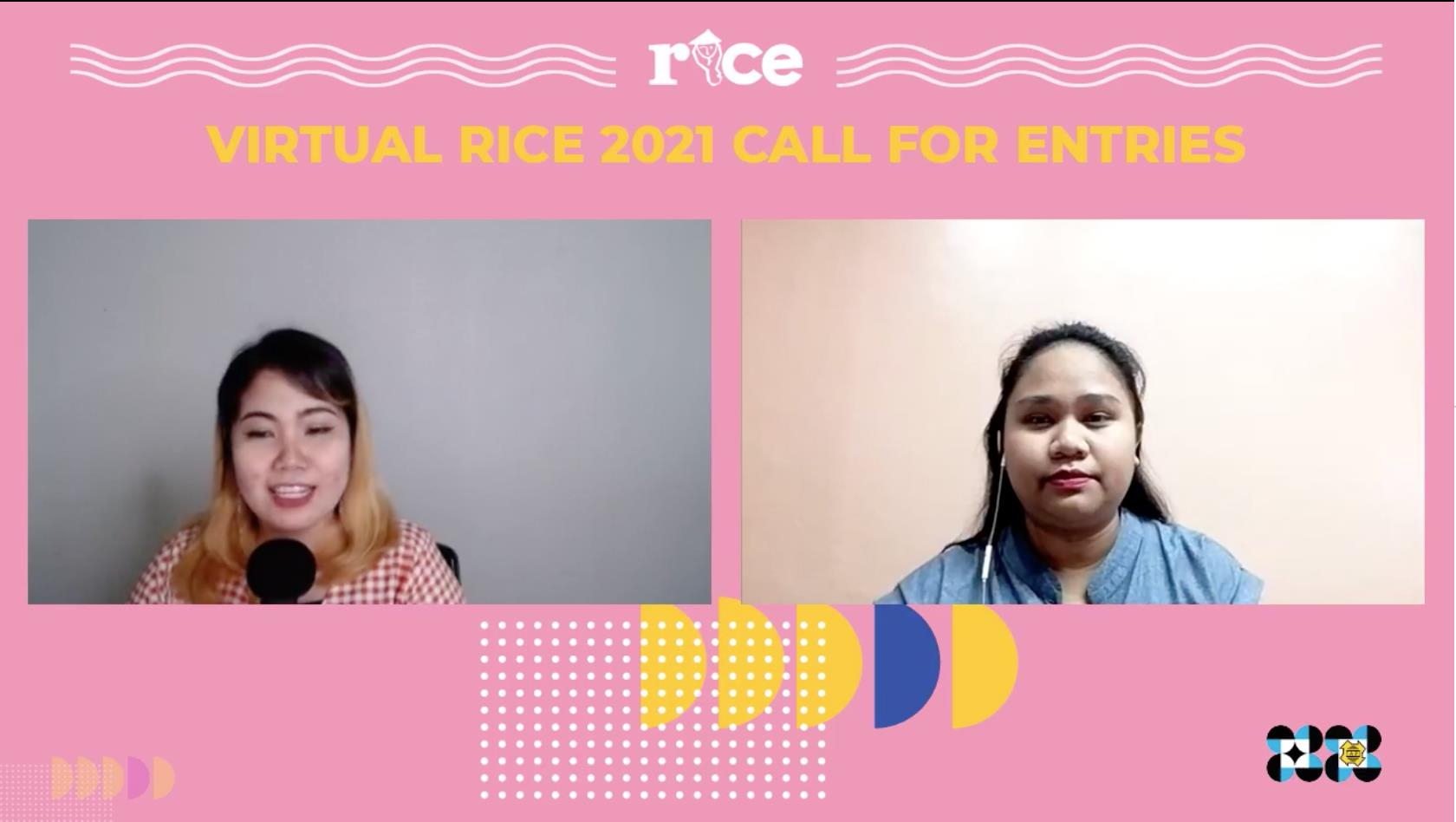 DOST-TAPI conducts virtual 2021 RICE call for entries on 14 April 2021
With cash prizes, certificates, and bragging rights, the winners of RICE will have the chance to represent their regions to the National Invention Contest and Exhibits (NICE) in 2022.
The regional finalists will also have the chance to become the national winners of Tuklas Award for Outstanding Invention, Unlad Award for Outstanding Utility Model, Banghay Award for Outstanding Industrial Design, Likha Award for Outstanding Creative Research, and Sibol Award for Outstanding Student Creative Research.
"We have extended the deadline of submission to provide ample time for the participants to prepare the documentary requirements amidst the ongoing pandemic," said Ms. Florisa Mae A. Ilagan, RICE Program Manager.
With the extension of the deadlines for submissions, the conduct of RICE in the regions mentioned is also moved to later dates.
The new deadlines of submission and new RICE schedule are as follows:
| | | |
| --- | --- | --- |
| Region | Deadline of submission | New RICE schedule |
| IV-A (CALABARZON) | 10 May 2021 | 08-10 June 2021 |
| IV-B (MIMAROPA) | 27 June 2021 | 10-12 August 2021 |
| National Capital | 15 May 2021 | 15-17 June 2021 |
| V (Bicol) | 30 July 2021 | 12-14 October 2021 |
| VI (Western Visayas) | 06 August 2021 | 14-16 September 2021 |
For more information, please contact 8837 2071 local 2157 or 2167, or email This email address is being protected from spambots. You need JavaScript enabled to view it..