Details
By: Danica T. Salcedo
---
With the goal of accelerating the market entry of promising Filipino inventions, the Department of Science and Technology - Technology Application and Promotion Institute (DOST-TAPI) continues to accept commercialization proposals for the Innovation and Technology (i-TECH) Lending Program for 2022.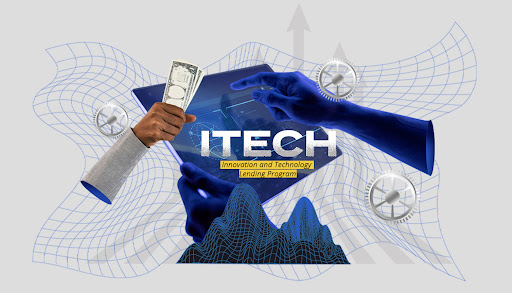 DOST-TAPI's i-TECH Lending Program in partnership with the LBP funds the commercialization of Filipino inventions.
The i-TECH Lending Program is a commercialization program implemented in partnership with the Land Bank of the Philippines (LBP) to provide a special lending window with low-interest financing. The program aims to assist Filipino inventors in financing the commercialization of their patented inventions, particularly in the acquisition of capital and labor for scaled-up production.
One Inventrepinoy that has received financial assistance from the program is Mr. Francisco "Popoy" O. Pagayon who runs the Oral Educational Distributor (OED), a single proprietorship. Through the i-TECH Lending Program, Mr. Pagayon has secured a multi-million loan amounting to P2,070,000 which shall fund the mass production of his invention, the Portasol, a multi-purpose thermal speed drying tray for fish products and dried grains.
Read more: Filipino inventor-entrepreneur receives multi-million commercialization funding under Landbank i-TECH Lending Program
Another Filipino invention that got financing from the i-TECH Lending Program is the MYKL Kiti-kitiX-Killing Agent, a mosquito larvicide comprised of calcium hydroxide and clinoptilolite for dengue prevention, invented by Mr. Lyle Christian R. Herbosa, President of MYKL Trading, Inc.
Read more: DOST's 3 inventions receive Land Bank's financial support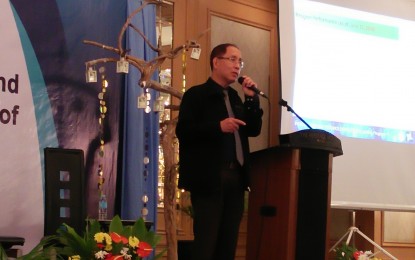 Mr. Generoso David, Assistant Vice President of the Programs Management Department II, encourages Filipino inventors to avail loan assistance through the i-TECH Lending Program.
Details
By: Jemelle De Leon
---
Christopher Coballes invented Xentrinobot, an educational mobile robotics platform that can be used by students as a learning assistance tool. He was a beneficiary of DOST-TAPI's Industry-Based Invention Development (IBID) program, which provides assistance for the fabrication of a commercial prototype of inventions, utility models, and industrial designs. He has an ongoing project under the Invention-Based Enterprise Development (IBED) program for the pilot production of his invention.
Christopher Coballes' first classroom was his makeshift laboratory and garage beside their home on top of a hill in Pilar, Sorsogon. His first learning materials and educational tools were broken radios and appliances washed out by typhoons. His first classmates were his childhood friends with whom he would share toys he made from scratch. His first assignments were broken gadgets his neighbors would bring to his house for him to fix. And his first teacher was no other than his curious self, who was always hungry for discoveries.
That little handyman, however, didn't choose to stay at his headquarters on top of the hill. He went down to where he could reach and serve more people with his talent and knowledge.
Endless thirst for knowledge
Before becoming known for his inventions and contributions in the field of robotics in the Philippines, Chris was already a popular little genius in his small community in Sorsogon. He passed the government exam for the then National Youth and Manpower Council in sixth grade.
But he was never that kind of genius that everyone expects and thinks of.
Throughout his school days, he never was the typical studious, book-smart, straight-A student. He described himself as an inquisitive street-smart who loved unconventional ways of learning and applying his knowledge. He enjoyed learning so much that he studied for three degrees during his college years at Aquinas University of Legazpi, now University of Santo Tomas-Legazpi.
"I'm not confident that I have only one degree. I know that computer engineering is different from mechanical and electrical," he said.
He also took educational units in Bicol State College of Applied Sciences and Technology and, later on, a master's degree while working at the University of the Philippines Diliman (UPD).
Chris has always undeniably been in love with learning, but not the kind that is limited within the four walls of the classroom. He proves this through two of his most notable inventions, the Robook scanner, and Xentrinobot, which are both innovative educational tools for the modern age.
The Robook scanner, now used in UPD Main Library, digitizes documents and books using an inexpensive but high-grade digital scanning machine. Xentrinobot is an educational mobile robotics platform that can be converted and assembled into various kinds of mobile robots, which can be used as students' learning assistance tools especially during new normal learning in this pandemic.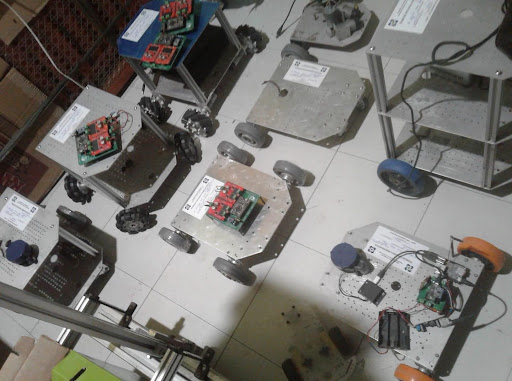 Inventor Christopher Coballes was able to produce different types of robots since he started applying his knowledge in robotics. (Image source: Inv. Christopher Coballes)