Details
by Marvin Eric O. Dela Cruz
---
Taguig City – A multi-agency program which aims to accelerate the protection of government- funded technologies kicked off with a capacity-building activity among select Department of Science and Technology (DOST) personnel last April 5-6, 2021.
Formed over shared aspirations for better R&D utilization, the Science and Technology (SciTech) Superhighway Program is a collaboration between the DOST, Department of Trade and Industry (DTI) and Intellectual Property Office of the Philippines (IPOPHL). It aims to facilitate the timely protection of innovations through an expedited intellectual property (IP) filing process, which covers inventions, utility models (UMs), industrial designs (IDs) and trademarks (TMs) resulting from DOST-supported researches and studies.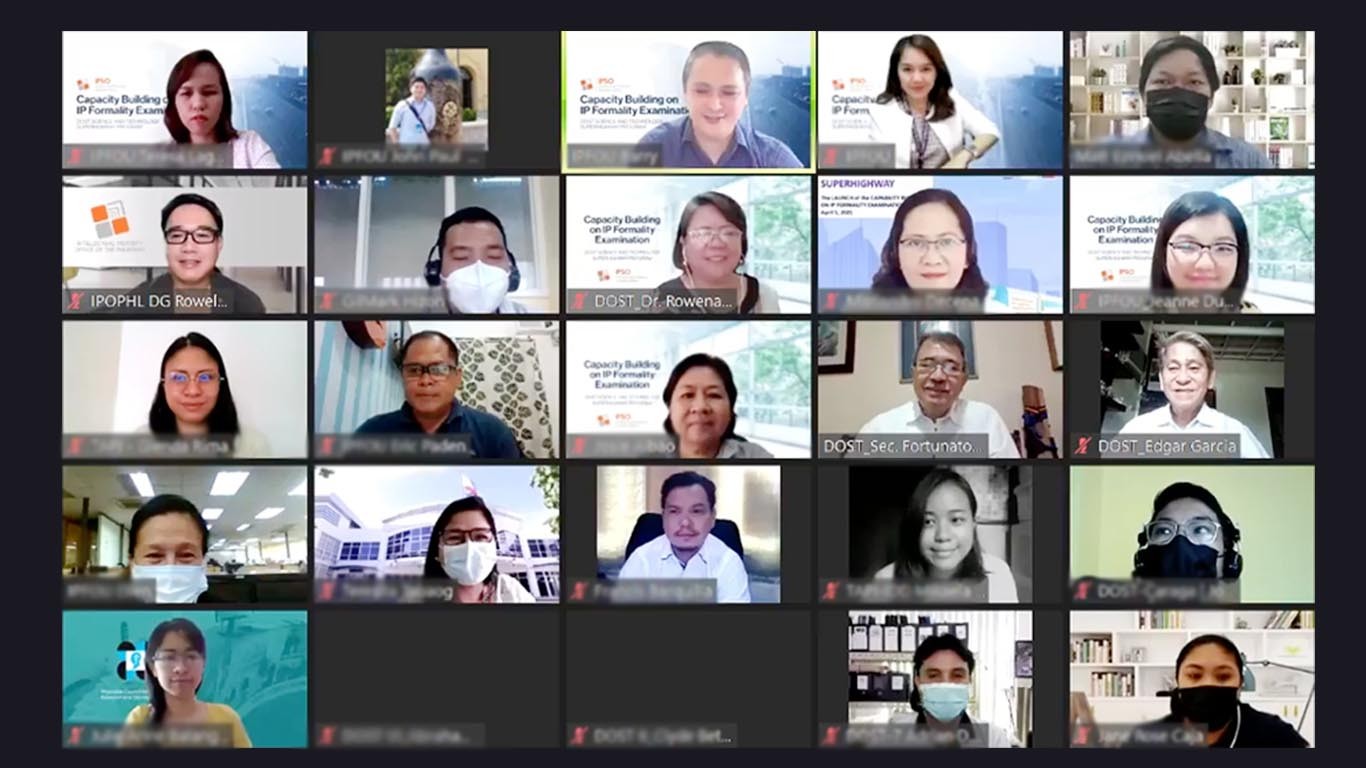 Tripartite Program for Expedited IP Application kicks off with a capacity-building activity among select DOST personnel on 05-06 April 2021
Details
by Nur Lemuel Castillo
---
Thinking of an idea and turning it into reality may be difficult, but making profit out of it is a whole new level of challenge. This is especially true for Filipino inventors who wish to contribute to society and make a living out of their innovations.
Mr. Romeo R. Javate, Officer-in-Charge of DOST-TAPI, provides insights in the level of product readiness that is worthy of investment and commercialization
In the 90s, business experts predicted that the digital age would shift market acceptance in favor of technology-based products. From then on, businesses across the world have exerted more efforts in developing technology-based products through intuitive and creative processes.