Details
By Engr. Marvin Eric O. Dela Cruz
---
Taguig City - The Technology Application and Promotion Institute of the Department of Science and Technology (DOST-TAPI) is one of the inaugural recipients of the 2022 innovation funding from the National Economic and Development Authority (NEDA).
The NEDA's Innovation Grants is made in pursuance of the visions of the Philippine Innovation Act (Republic Act 11293) which adopts innovation as a key component in driving inclusive development and promoting growth and national competitiveness. Under this law, human capacity building, grassroots/social innovations, advocacy and community education are among the key themes that must be prioritized for execution and alignment.
Out of the 451 proposals received nationwide for the 2022 grant cycle, the DOST-TAPI' entry titled "Project SciNing - Cultivating Ingenuity, Creativity and Awareness through Experiential Learning, Innovations and Promotions" which will run until December 2022 is one of the top 20 proposals approved by the National Innovation Council Executive - Technical Board after a series of deliberation and highly competitive evaluation process. The Board found the proposal meritorious for introducing innovative solutions and transformative activities that can significantly unlock new opportunities for national development and sustainable economic growth.
BEST PRACTICES. Engr. Marvin Eric O. Dela Cruz, Project SciNing Leader and Senior SRS of TIPD, shares some of the best practices that helped DOST-TAPI clinch the NEDA funding for the project. Photo ℅ DOST-TAPI Corporate Communications Unit/Ms. Mirielle V. Vacal.
Under Project SciNing, DOST-TAPI hopes to foster ingenuity and creativity among the youth thru the conduct of the Invent School Program as experiential learning intervention in Basilan. The Project will also introduce and promote Filipino inventors and their education-related inventions as learning modality to the youth. As a culminating and fund-raising event, a film premiere coupled with a science-themed art exhibit will be conducted in December of this year to build awareness, promote invention advocacies, and encourage innovation partnerships with institutional stakeholders, key decision makers, and potential collaborators.
"DOST-TAPI services are dedicated to potential and full-fledged Filipino inventors. As the country's premiere invention institute, we are your partner in ensuring every innovative idea is nurtured, realized, and protected as world-class invention that benefits Filipinos and society as a whole", said Atty. Marion Ivy D. Decena, DOSTTAPI's Director.
For its outcome, Project SciNing hopes to ignite a movement that would awaken the Filipino's inventiveness, particularly the youth, so as to contribute in improving the country's perennially low science literacy rating.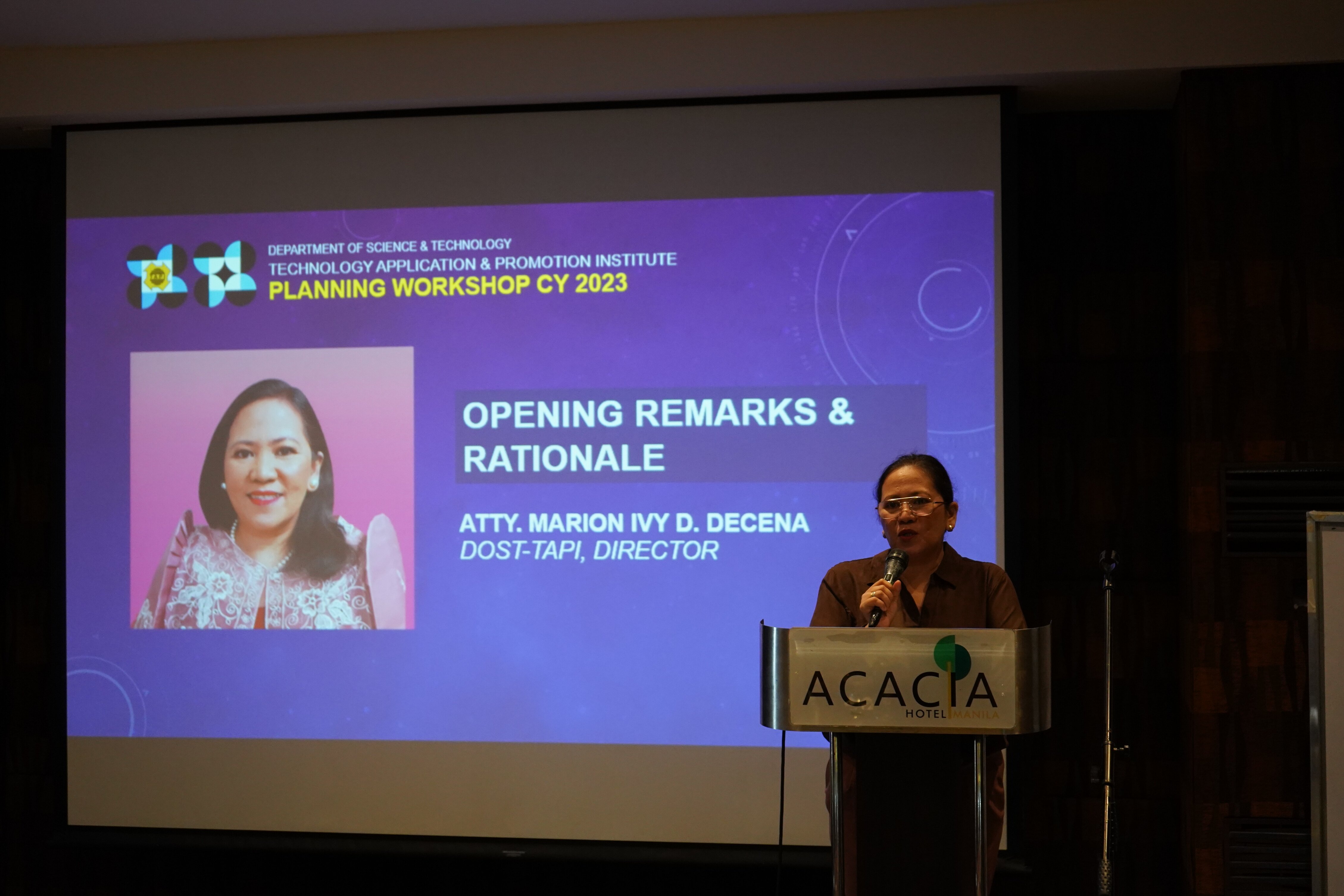 GREATER HEIGHTS. DOST-TAPI's Director Atty. Marion Ivy D. Decena shares some of her hopes during the agency's planning workshop for CY 2023, as DOST-TAPI embarks on a journey to greater heights under her leadership which included clinching a NEDA Innovation Grant for Project SciNing. Photo ℅ DOST-TAPI Corporate Communications Unit/Ms. Mirielle V. Vacal.
"We will use Project SciNing's as platform to introduce and link DOST-TAPI's invention programs to community partners and stakeholders in furtherance of our shared goals and visions", added Atty. Decena.
For more information about Project SciNing, connect with DOST-TAPI's Applied Communications Unit for Inventors by emailing them at This email address is being protected from spambots. You need JavaScript enabled to view it..
Details
By Aira Juarez
---
Some 16 technologies supported and funded by the Department of Science and Technology, which are ready for commercialization had the opportunity to be presented to the business sector of North Luzon last October 25 at the Mariano Marcos State University and on Nov. 10 at the Pangasinan State University in Lingayen, Pangasinan.
This was during the Technology Pitching and Business-to-Business Meeting in North Luzon, one of the main highlights of the Lakbay Teknolohiya para kay Juan at Juana: DOST Stakeholders' Forum and Caravan and North Luzon organized by the Technology Application and Promotion Institute (TAPI), in partnership with the DOST Regional Office I.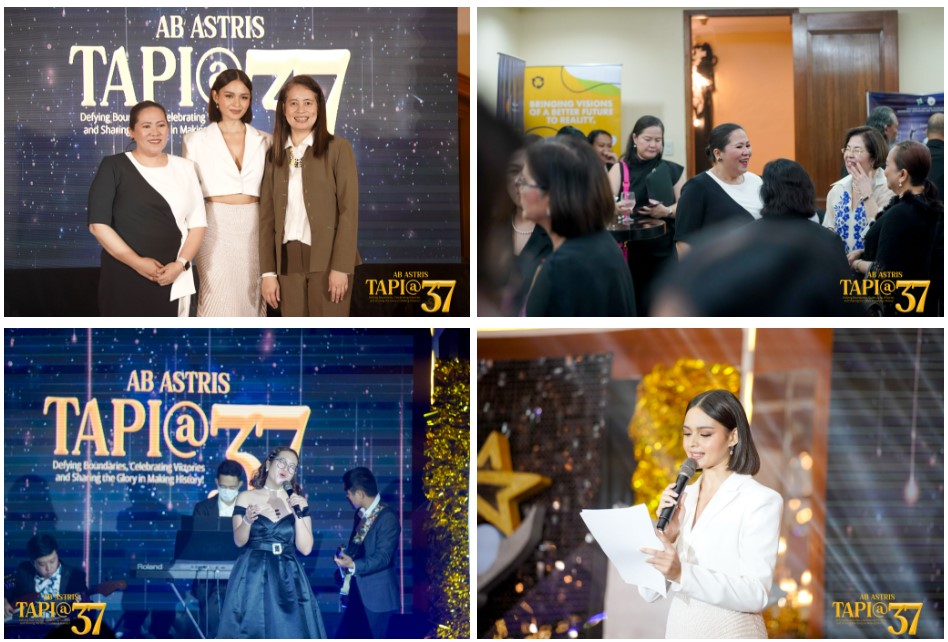 DOST-CAR Regional Director Nancy Bantog, Ilocos Norte Gov. Representative Atty. Pancho Jose, DOST 1 Regional Director Armando Ganal, DOST 2 Regional Director Virgina Bilgera, and DOST-TAPI Director Atty. Marion Ivy Decena tour the technology transfer exhibit featuring DOST-technologies ready for commercialization at the Mariano Marcos State University. (Photo by Mirielle Vacal)
Participants of the said activity were entrepreneurs and members of the Philippine Chamber of Commerce and Industry (PCCI) in North Luzon area, La Union Lions Club and Rotary Club, also with representatives from the academe, regional line agencies and local government units.
Two technologies related to agricultural productivity were presented during the first day of the B2B – the Coffee Greenhouse Solar Dryer presented by Dr. Romualdo Martinez of PhilMech and the Cacao Roasting Machine Equipment of DOST-Industrial Technology Development Institute (ITDI) pitched by Ms. Cherry Moico.
Presentation of technologies during the Business to Business Meeting attended by Regional Director Armando Ganal and businessmen in the North Luzon. (Photo by Mirielle Vacal)
Technology innovator Mr. Marcos Aquino of Bestmark Agro-Industrial Enterprises asked questions related to the Cacao Roasting Machine.
Meanwhile, budding chocolate manufacturers headed by Dr. Bielmanju Walley of Adams, Ilocos Norte expressed their interest in the Coffee Greenhouse Solar Dryer to help them in drying their cacao. Adams is a small municipality in the highlands part of Ilocos Norte with a cold climate throughout the year. Aside from Solar Dryer, they also expressed interest in technologies developed by the DOST-Forest Products Research and Development Institute (FPRDI) which can help them in their wine businesses.
The second part of the B2B was postponed due to the earthquake that hit Abra and nearby provinces last October 25. It was conducted during the Regional Science and Technology Week in Lingayen, Pangasinan last November 11.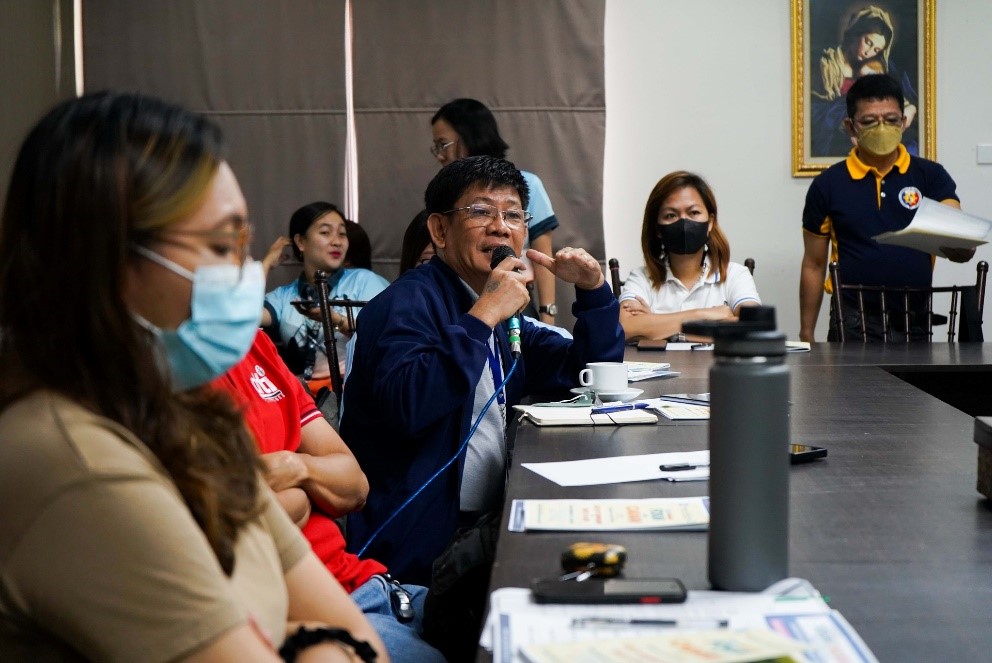 Mr. Dionisio Bucao, researcher from the Mariano Marcos State University participate in the discussion with resource speakers from the DOST-FPRDI during the continuation of the Technology Pitching and B2B Meeting in Lingayen, Pangasinan. (Photo by Vincent Mendez)
The 14 technologies pitched during the second part were bamboo-related products developed by the FPRDI – the DIY Bamboo Shelter, Bamboo Flattening Machine, Bamboo Veneer Lathe, Charcoaling Kiln, Bamboo Treatment and Preservation and the Eco-Dryer with Heat Treatment Facility, Tubig Talino from DOST- Food and Nutrition Research Institute (FNRI), X-Lipad DREAM by researchers of De La Salle University (DLSU), Slimming Cream and Analgesic Balm from DOST-ITDI, Lagundi Tablet and Sambong Tablet by UP Manila, Carrageenan Plant Growth Promoter from the DOST-Philippine Nuclear Research Institute, Vigormin by Dr. Merlinda Palencia and By-Products from Cacao Waste by PhilMech.
Businessmen and resource speakers from the FPRDI had a fruitful discussion on how people in the North Luzon can benefit from producing bamboo products. Regional Director Armando Ganal was also present during the activity and inquired on the possibility of building an eco-dryer for communal use of entrepreneurs in the bamboo business.
Among the participants was Mr. Jeff Marlon Zamoranes of Gifted Learning Centre, Inc. He expressed his interest to adopt the Tubig Talino of the FNRI and signified his interest in adopting the X-Lipad DREAM developed by DLSU for their school.
Meanwhile, Mr. Leo Sabalboro of Uncle Tom Food Products expressed his interest to adopt the Lagundi tablet pitched by the technology generator from UP Manila.
Other technologies requested by the MSMEs in Region 1 which were not included in the Technology Pitching and B2B Meeting were featured in the technology transfer exhibit.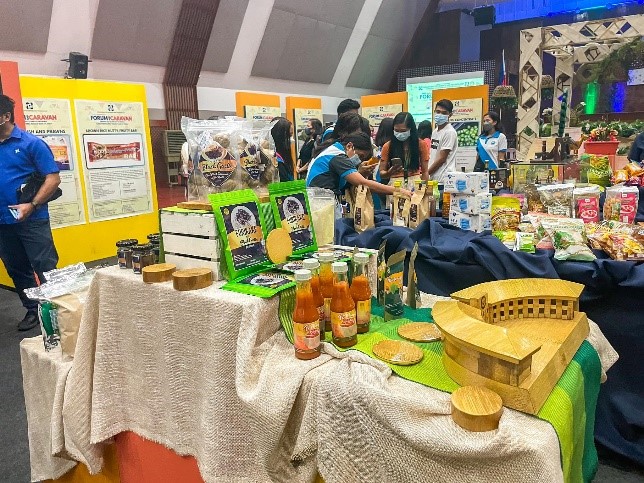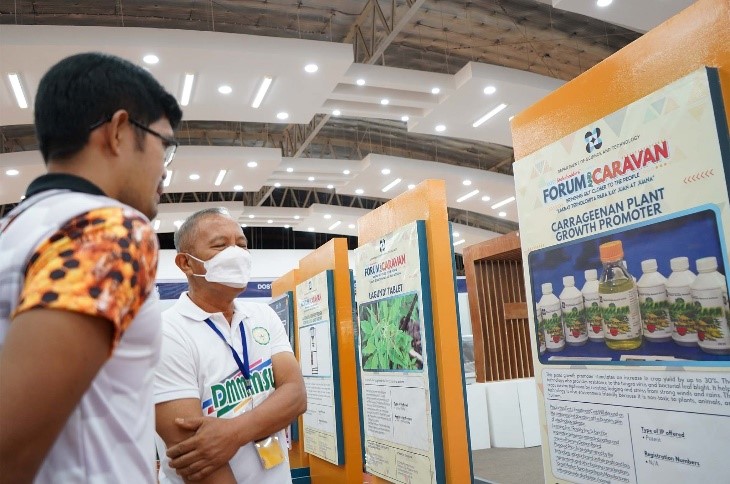 Visitors view the exhibits featuring the DOST-assisted products in North Luzon and infographic panels showcasing DOST-supported technologies that are ready for commercialization. (Photo by Mirielle Vacal / Vincent Mendez)
These technologies include Brown Rice Bar, Iodine-rich Drinking Water (Tubig Talino), Iron Fortified Rice, Iron Rice Premix, RTD Green Mango Juice with Nata, RTD Ripe Mango Juice with Nata, Stabilized Brown Rice, DIY Bamboo Shelter, Cacao Roasting Equipment, Dietary Fiber Powder from Calamansi Wastes, DOST Tablea, Plastic Densifier, Calamansi Concentrate, Vacuum Frying Technology, Slimming Cream, Natural Analgesic Balm, Lagundi Tablet, Sambong Tablet, Automatic Surface Feeder for Milkfish and Shrimp, By-products from Cacao Wastes, Carageenan Plant Growth Promoter, Chevon Products in Retort Pouch, Coffee Greenhouse Solar Dryer, Probiotic Fish and Prawns, CHARM, X-LIPAD's DREAM, VISSER, Vigormin, Fruit in Capsule and Teabag, Sugarcane-bagasse Textile, and KamoTea.
To know more about the Lakbay Teknolohiya para kay Juan at Juana: DOST Stakeholders' Forum and Caravan, please call (632) 8837 2071 local 2151 or email This email address is being protected from spambots. You need JavaScript enabled to view it..