Details
By Ramon David Castañeda
---
To further its mission of providing opportunities to technopreneurs, the Technology Application and Promotion Institute (DOST-TAPI) conducted a series of writeshops across various regions of the country for the entire month of March. Led by the Applied Communications Unit for Non-inventors (ACU-n), DOST-TAPI launched the writeshop series through TechnoBYAHE—the Institute's branded event to promote its Technopreneurship Programs.
The TechnoBYAHE sessions were conducted in Puerto Princesa City from March 1 to 3; Taguig City from March 6 to 8; Dipolog City from March 14 to 16; and Batangas City from March 22 to 24. Through the campaign, ACU-n was able to receive a total of 32 proposals for the Venture Financing Program (VFP) and the Technology Innovation for Commercialization Program (TECHNiCOM).
Details
By Mat Jerome Casequin
---
BICUTAN, TAGUIG – Department of Science and Technology-Technology Application and Promotion Institute (DOST-TAPI) and the Philippine Retirement Authority conducted a significant signing of a Memorandum of Understanding last April 4, 2023.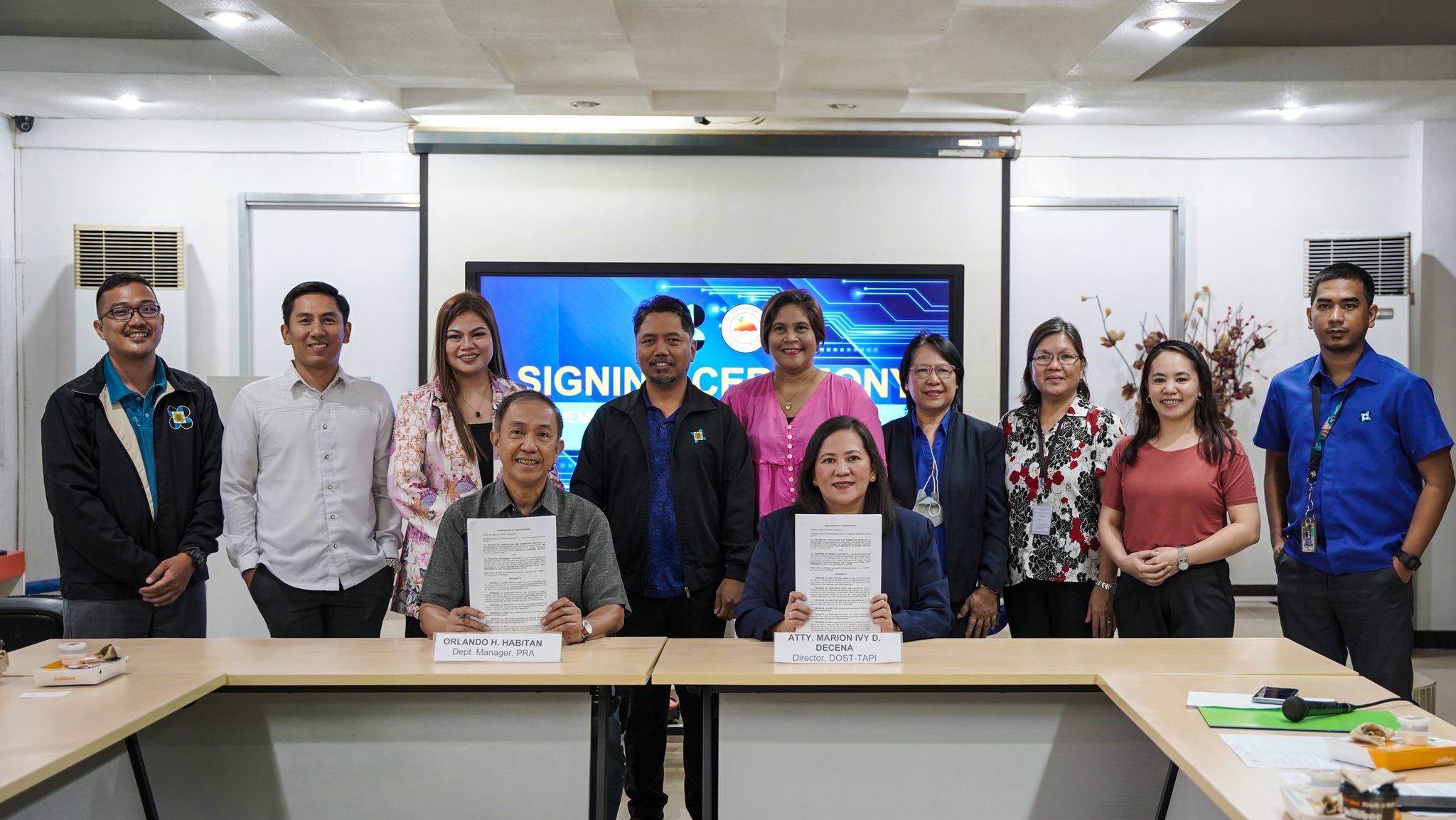 Capturing Progress: DOST Director Atty. Marion Ivy Decena and PRA Department Head Mr. Orlando Habitan Seal Collaboration with MOU Signing, together with TAPI Key Officials and PRA Delegates
The momentous event was attended by a delegation from PRA, composed of Department Manager Mr. Orlando H. Habitan, Division Chief Atty. Jerome Carlo Castro, Atty. Ruela Dela Peña, and Mr. Alfredo John Lopez.